Bring Your Own Cutlery (BYOC): How You Can Join the Movement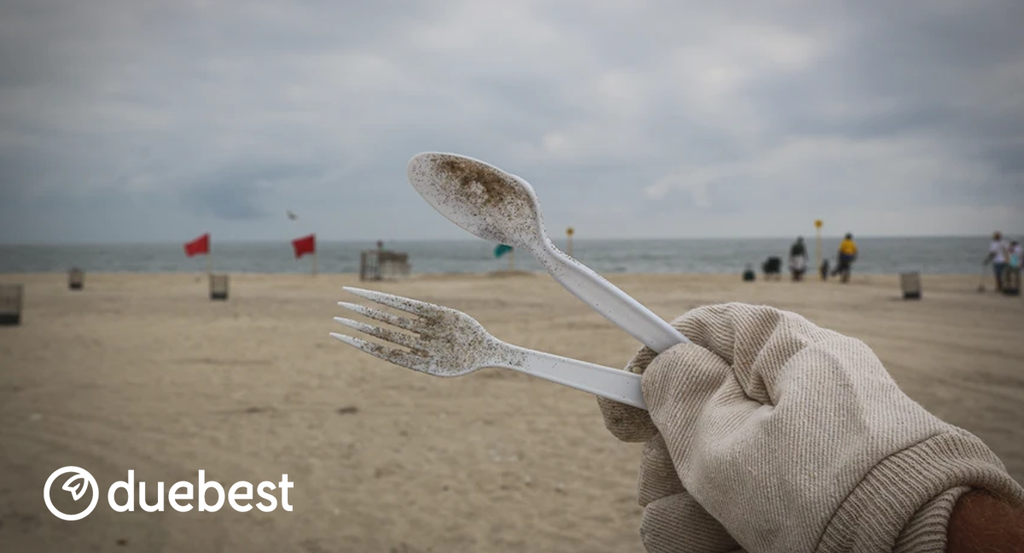 You probably carry a reusable water bottle and bring your own bags to the grocery store, so why should carrying your own sustainable cutlery set be any different?  In the past, it was common to carry your own utensils, which was considered a sign of social status.  The elite class would tote gold or ivory utensils, while a lower class might be found with sets made of wood or stone.  
Sarah Coffin's 2006 exhibit,  "Feeding Desire: Design and the Tools of the Trade, 1500-2005," explains that reusable cutlery was not just about status, but more importantly maintaining personal health: "You would come with a little carry case, and it would be your own personal knife and spoon [so] you don't have to worry about someone else's germs in your soup."
We couldn't agree more that carrying your own cutlery has an added health benefit, but it's also an essential tool to help with the plastic crisis too. Approximately 40 billion plastic utensils are being thrown away every year in the US alone and BYOC (Bringing Your Own Cutlery) is a sustainable solution to this terrible problem.  Nicholas Mallos, senior director of Ocean Conservancy's Trash Free Seas program announced,
"Plastic forks, knives and spoons are ranked among the most harmful types of marine debris to ocean animals, and the 2018 ICC data show that they may be a lot more prevalent than we had previously suspected. In addition to skipping the straw, we hope people see this and choose to quit the cutlery, too - by bringing their own when planning to eat on the go."  
In addition, Ocean Conservancy has released the results from 2018 Cleanups, which included 1,080,358 volunteers in more than 120 countries, collecting 23.3 million pounds of trash.  The following were considered the top 5 worst offenders:
Cigarette Butts (5.7 million collected)

Food Wrappers (just over 3.7 million)

Plastic Straws & Stirrers (just under 3.7 million)

Plastic Cutlery (nearly 2 million)

Plastic Beverage Bottles (nearly 1.8 million)
Seeing these staggering numbers is a crucial reminder for why we started Duebest - to offer a travel-friendly and durable cutlery set that can be used over and over again. Our teak cutlery is Fair Trade and handmade by a team of talented artisans in Bali, Indonesia. It's a purchase you can be proud of, because doing our best means sourcing wood sustainably and making sure that the people creating each unique set are treated and paid fairly! Grab your Duebest Reusable Cutlery Set during Plastic Free July and get 20% off (with offer code PLASTICFREE20). We hope you'll join the movement and jump on the sustainable train, just don't forget to BYOC!
Already BYOC and looking for other ways to help?  Find a local clean-up in your area or learn more on how to start one of your own: oceanconservancy.org
Additional Bring Your Own Cutlery Resources